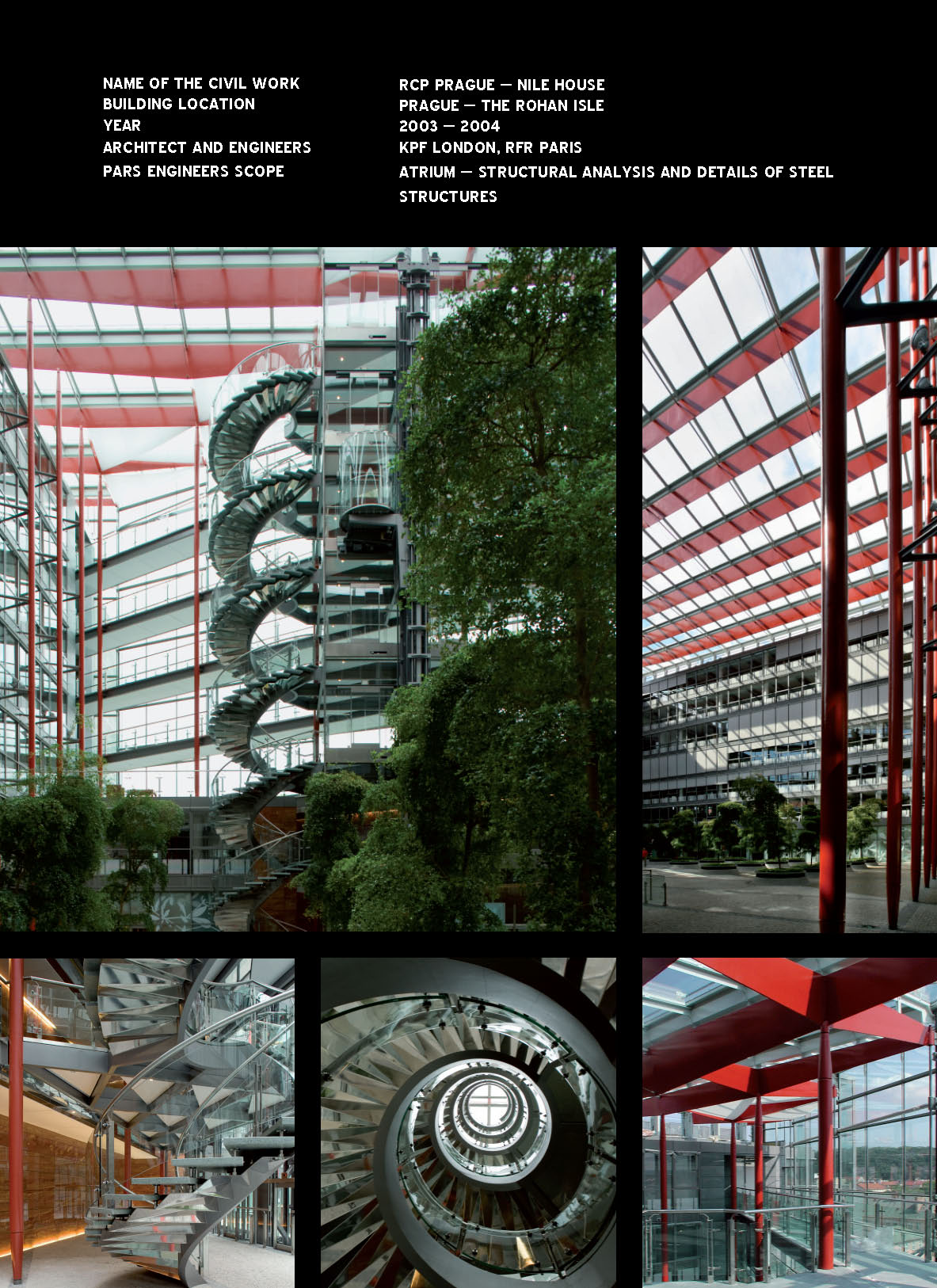 NAME OF THE CIVIL WORK

RIVER CITY – NILE HOUSE

BUILDING LOCATION

PRAGUE – THE ROHAN ISLE

YEAR

2003 – 2004

ARCHITECT AND ENGINEERS

KPF LONDON, RFR PARIS

PARS ENGINEERS SCOPE




.

ATRIUM – STRUCTURAL ANALYSIS AND DETAILS OF STEEL STRUCTURES
Is another building of the new City situated on the right Vltava riverbank in Prague's quarter Karlín; by its design, including the dominant atrium, it resembles a younger sibling of the adjacent Danube House. The design bears the signatures of KPF London and RFR Paris. The administrative building offers 20,000 m2 of office space.
The atrium roof is in part grated, made of tapered boxed beams, resting on extremely thin pillars, conically tapered in contact with the roof. A stainless-steel staircase across the entire atrium height represents a distinct element. The architect's intent to evoke a Japanese furled fan was attained by using only the internal string board, from which fan-like, stainless – steel solid metal plates support individual stair steps.