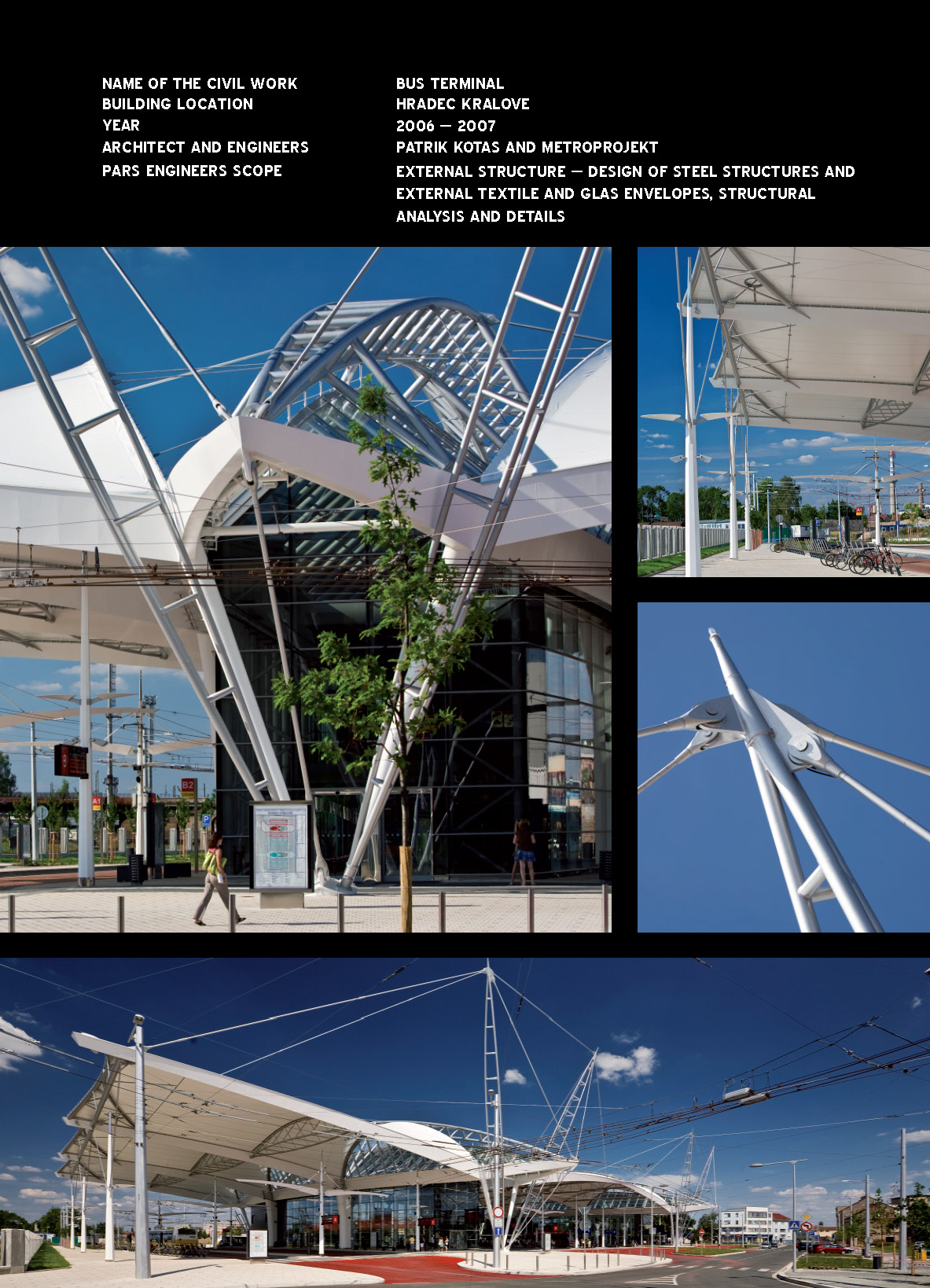 | NAME OF THE CIVIL WORK | BUS TERMINAL |
| --- | --- |
| BUILDING LOCATION | HRADEC KRALOVE |
| YEAR | 2006 – 2007 |
| ARCHITECT AND ENGINEERS | PATRIK KOTAS A METROPROJEKT |
| PARS ENGINEERS SCOPE | EXTERNAL STRUCTURE – DESIGN OF STEEL STRUCTURES FOR EXTERNAL TEXTILE AND GLASS ENVELOPES, STRUCTURAL ANALYSIS AND DETAILS |
The project ranks among contemporary edifices. It is exceptional because no object so vast was ever realised in the Czech Republic using membrane roofing. The company Hightex is behind both the design and the realisation of the membranes. The ground area of the roof is 60 x 144 m.
The open steel structure consists of two almost identical, interconnected parts. Conical columns support the main ring that in turn supports the roof beams. The ring props a main arch in which vertical ties bear the roofing beams and the dispatcher's room. The roofing beams are suspended on vertical ties anchored to skewed frame legs. The ties end in four combined footings at the ground level and are supported by twelve pillars. The latter constitute an organic part of the system of ties. The skewed frame legs are cigar-shaped. Roofing consists of PVC membranes and glazing.