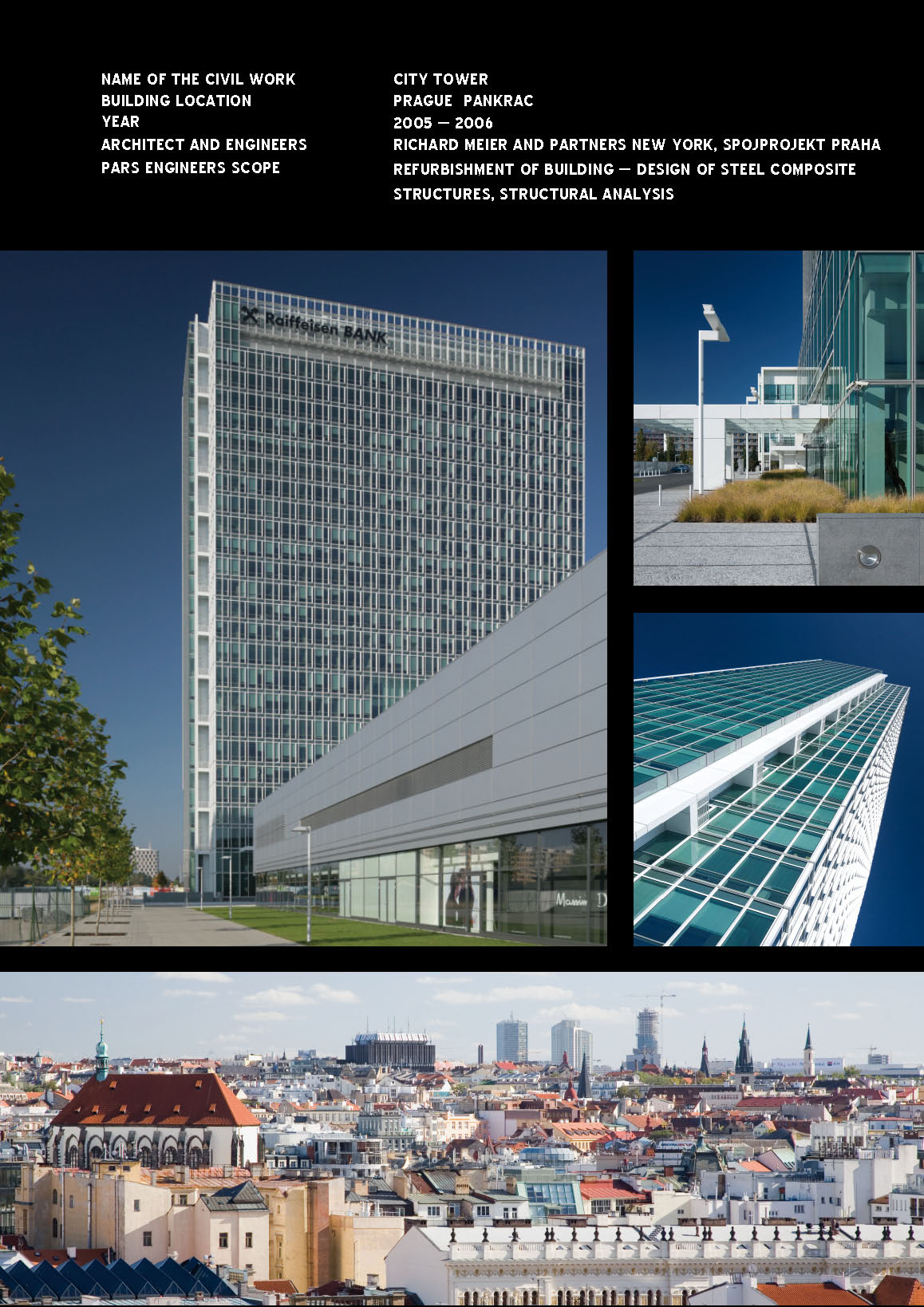 NAME OF THE CIVIL WORK
CITY TOWER
BUILDING LOCATION
PRAGUE – PANKRÁC
YEAR

2005 – 2006

ARCHITECT AND ENGINEERS


.

RICHARD MEIER AND PARTNERS NEW YORK, SPOJPROJEKT PRAHA
PARS ENGINEERS SCOPE
.
.
REFURBISHMENT OF BUILDING – DESIGN OF STEEL AND COMPOSITE STRUCTURES, STRUCTURAL ANALYSIS
With its 115 metres of height, presently the highest administrative building in the Czech Republic, it originated in a reconstruction of the former Czech Broadcasting Corporation building. The new design was authored by Richard Meier and partners. In its 27 aboveground storeys it offers almost 44 thousand square metres of attractive office space with unrivalled view of Prague.
In the reconstruction composite steel structures were extensively used; as a result the rigidity of the floor structure was enhanced and the economic efficiency of the design secured. Annexes to the northern and southern gables suspended from the reconstructed concrete core constitute specific supporting members of the reconstructed building. Tendons pass through the building interior where they meet both the existing and the new structural elements. The framework contains a number of exposed architectonic elements. The attractive view of the facade is emphasised by modern elements of the fly – by wings with their braces and rods.