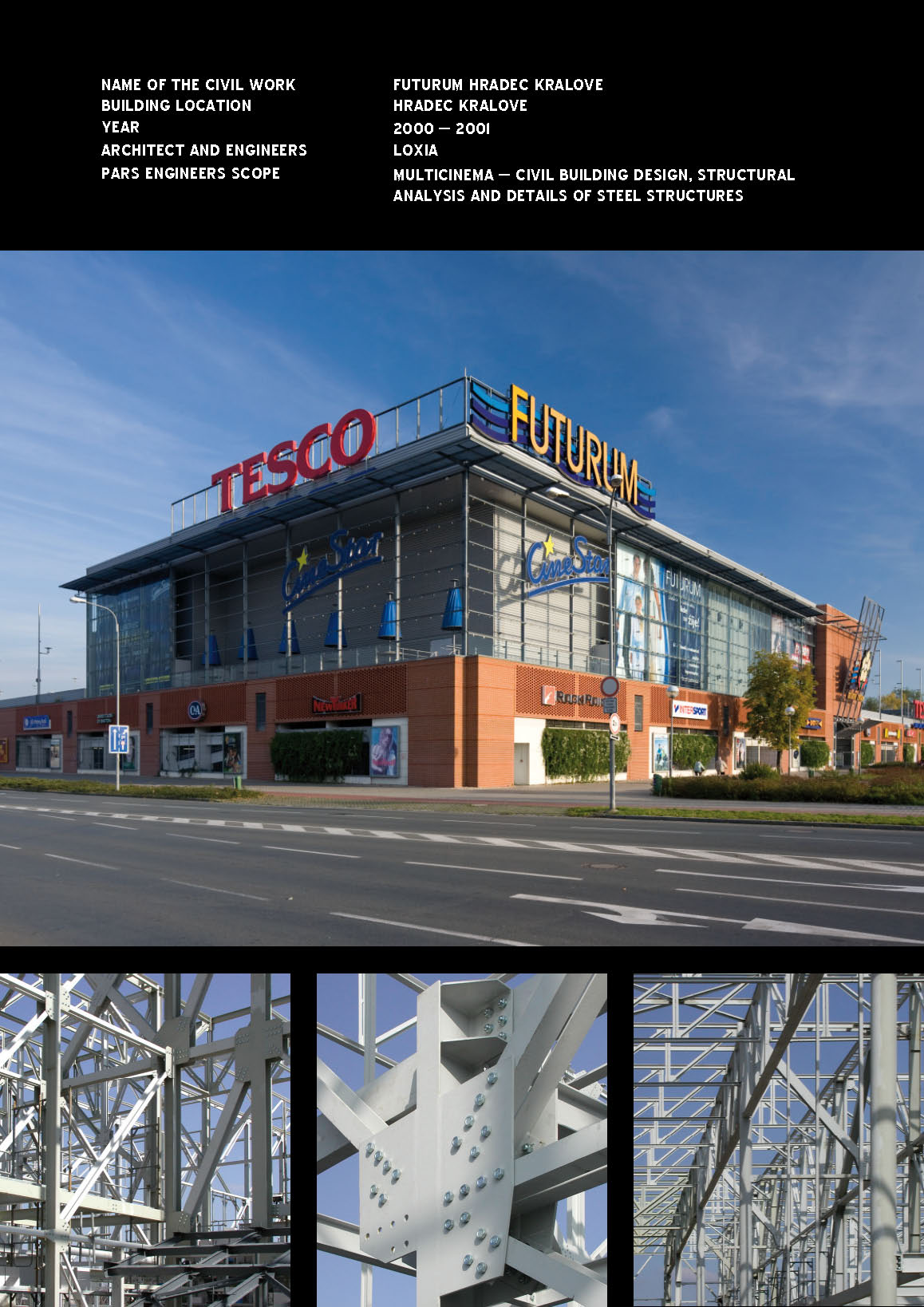 NAME OF THE CIVIL WORK
Futurum Hradec Kralove
BUILDING LOCATION
Hradec Kralove
YEAR

2000 – 2001

ARCHITECT AND ENGINEERS
Loxia
PARS ENGINEERS SCOPE


.




.

MULTI CINEMA – CIVIL BUILDING DESIGN, STRUCTURAL ANALYSIS AND DETAILS OF STEEL STRUCTURES
The task here was to design a multiplex cinema with eight screening rooms inside of an existing shopping mall. The main concept is a lightweight steel truss structure with porous concrete lining. Maintaining the acoustic quality of individual viewing rooms was the main problem to be tackled.