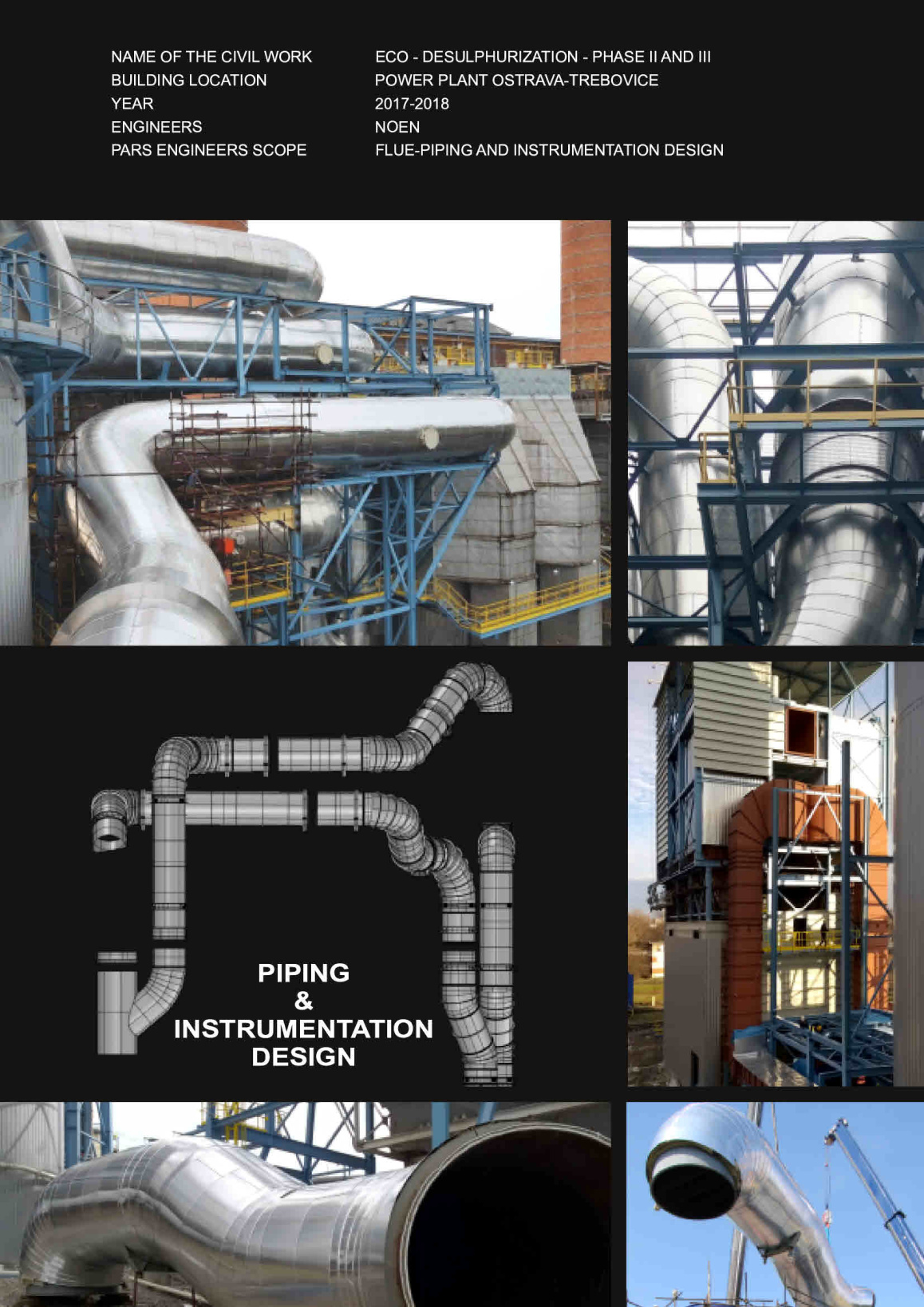 NAME OF THE CIVIL WORK

ECO – DESULPHURIZATION – PHASE I AND II

BUILDING LOCATION

POWER PLANT OSTRAVA – TREBOVICE

YEAR

2017 – 2018

ENGINEERS

NOEN a.s.

PARS ENGINEERS SCOPE

.

FLUE – PIPING AND INSTRUMENTATION DESIGN
Our scope of work consists of design, calculations and shop details documentation of flue piping and instrumentation for second and third phase of eco-desulphurization "from separator to stack". Design of six textile separators, reactor, ventilator and a CFD simulation have been part of our scope too. The piping diameter is 2,6m.