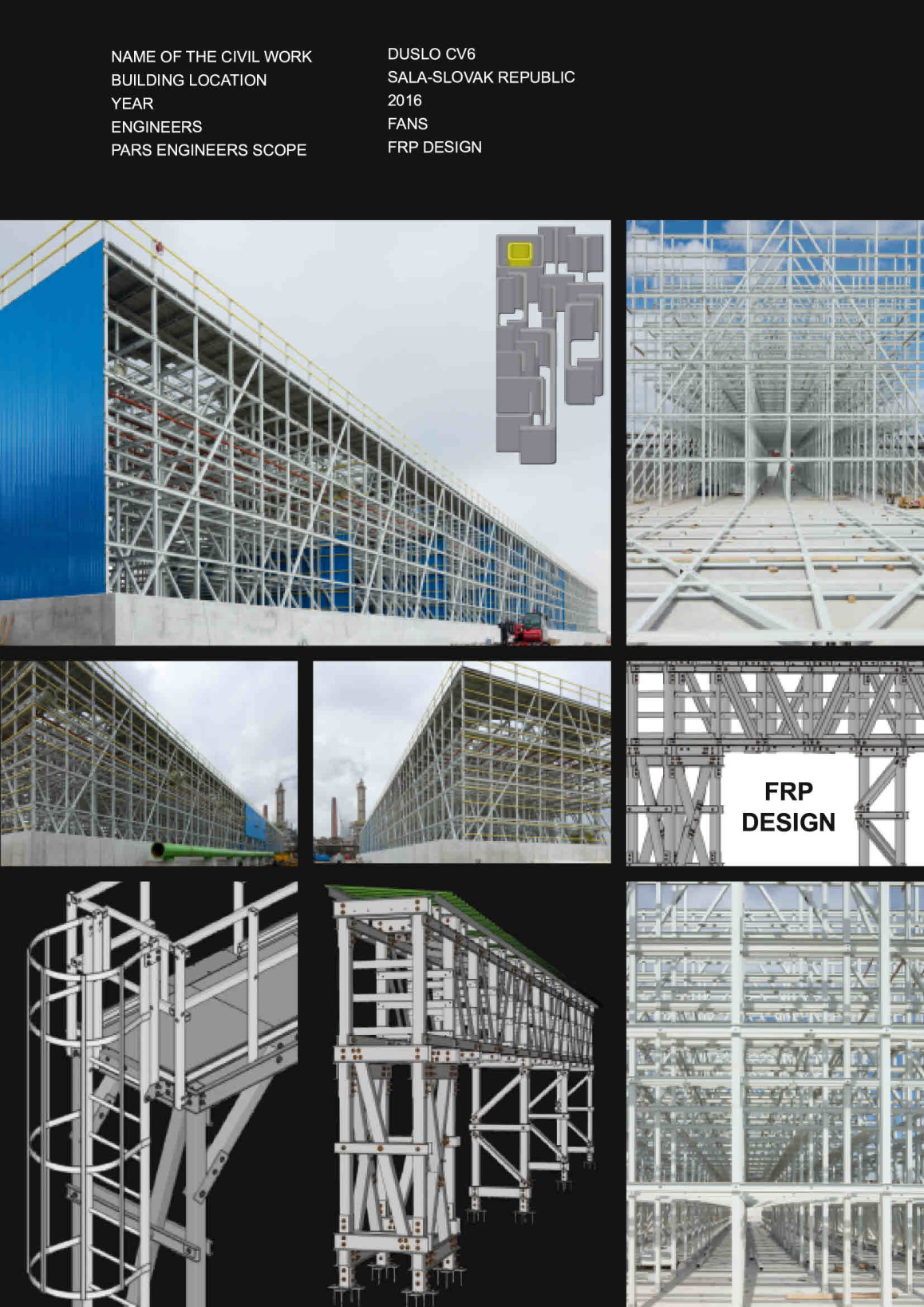 NAME OF THE CIVIL WORK

DUSLO CV6

BUILDING LOCATION

SALA – SLOVAK REPUBLIC

YEAR

2016

ENGINEERS

FANS a.s.

PARS ENGINEERS SCOPE

.

FRP DESIGN
Ten cooling cells arranged together in one unit. Size on ground plan is 14 x 140 m, the height is 12 m. The building extents are outstanding. The framework is made up from polymers reinforced by glass fibres. The design of all other structural complementary FRP components as ladders, platforms, stairs, cladding and steel machine frames have been also in our scope of work, from concept to shop details.
Tradition building materials as steel, aluminium, wood have their place. But for harsh, corrosive environments, FRP is a smart choice for many purposes. FRP means Fibre-glass Reinforced Polymer. FRP composite resists a broad range of chemicals and is unaffected by moisture, is stiff and has great flexural strength, it is light-weight, electrical nonconductive , a good insulator with low thermal conductivity, it is not hazardous to the environment, is transparent to radio waves and EMI/RFI transmissions and can be field-fabricated using simple carpenter´s tools.